In this introductory 25-hour online course, students will learn the basics of ecological design tailored for a residential context. We will guide you through the steps and map-making aspects of a permaculture design process and support you with exercises in the design of spaces where you live.
Goals
As designers and builders, our goal is to guide you through the essential steps so that you can go out into the real world and build the systems you design with confidence. We will focus on designing with just enough accuracy to support you with layout and construction confidence.
Our goals for participants include:
Introduce basic permaculture concepts and design process.
Provide concrete cartographical tools to begin to design the lands you steward.
Create a network of facilitator and peer support
Begin to re-awaken the ancestral dream of living in place as Earthlings in respectful relationship with the life forms and elements around us.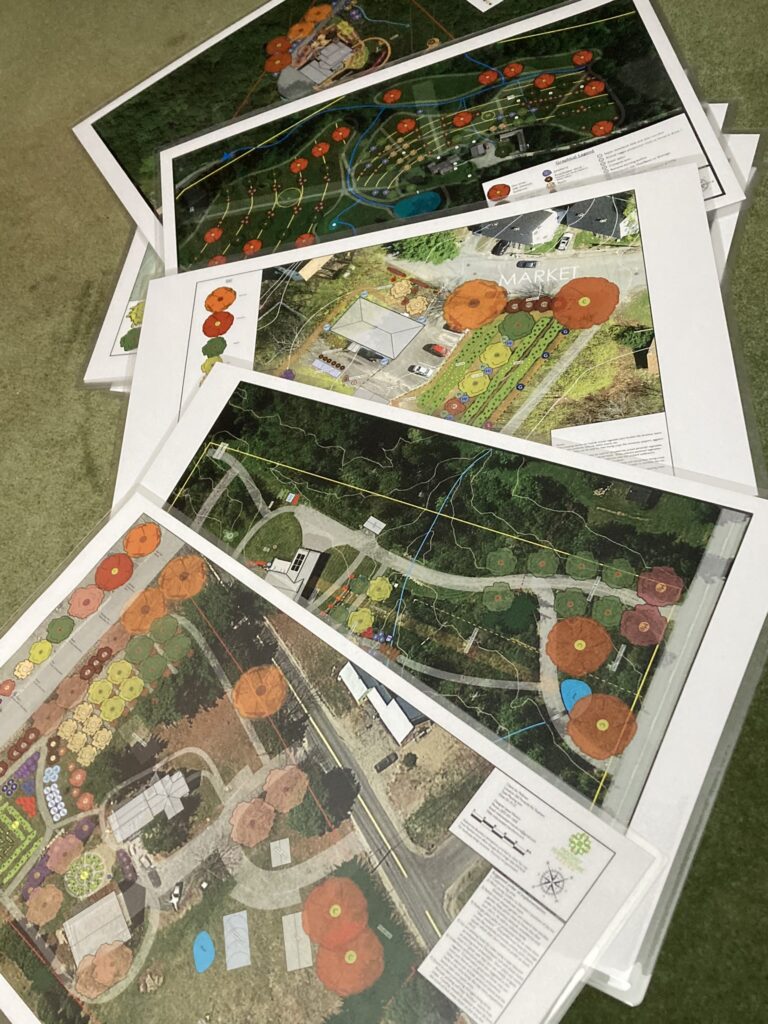 Learning Outcomes
Upon completion of the course, participants will have:
Created a design goal;
Practiced observation skills in nature;
Collected data using scales of permanence;
Executed, with guidance, each step in the Permaculture design process;
Used various tools and software while working on a design;
Designed a polyculture;
Drawn a base map;
Executed, with guidance, each step in the Permaculture design process;
Discussed and deliberated Permaculture philosophy, foundational principles, ethical underpinnings;
Developed a cohort network for continued learning and sharing.
Spring 2023 course dates have passed. Please check back or join our mailing list to be notified when we announce dates for Spring 2024.
---
Jesse and Kate not only showed us the depth of their practical wisdom but did it in an engaging, thoughtful and fun way, even on Zoom! I feel more confident approaching a new project at my present home or even a whole new property.

Katie, Design Intensive 2022
This course set me off on the right foot moving forward – it's the confidence booster I really needed. Thanks for being awesome!

-Ellie, Design Intensive 2020